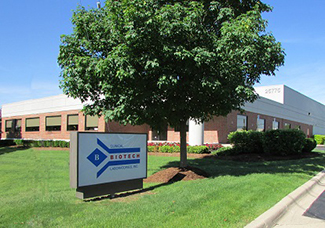 Biotech Clinical Laboratories, Inc.
25775 Meadowbrook
Novi, MI 48375
BILLING: 248.731.5531
PH: 248.912.1700
FAX: 248.912.1730

CLIA ID # 23D0709666
CAP ID # 5000001
Google Map
Biotech Clinical Laboratories, Inc. was founded on the principle "The customer comes first" a philosophy that guides us in every aspect of our laboratory. We believe that now, more than ever, you and your patients are in need of such a philosophy.
At Biotech Clinical Laboratories you will receive the highest standard of customer service available. As specialists in patient care, we are able to concentrate on that personalized service to properly service your practice.
We maintains a strict quality control program, which encompasses all phases of medical testing and procedures. While all medical laboratories must adhere to state and federal licensing requirements, we impose additional and external measures to insure accurate and reliable medical reports.
We are a CAP accredited, full service laboratory offering a wide spectrum of clinical tests and anatomical pathology. Our facility is equipped with the latest in diagnostic instruments that combine both workstation consolidation and cost effectiveness, two key ingredients in our industry today.
We have board certified pathologists on staff with over 19 years experience. Our technical staff are all certified and proficient in all areas of testing. Our medical director is available for consultation with our clients and is actively involved with our personnel to insure our strong commitment for an ongoing quality assurance program.
Our geographic service area covers all of Michigan. We offer 24-hour service coverage and next day turnaround on all routine and most esoteric tests, and 4-hour STAT results. Reports may be hand delivered, printed via our easy to use client portal, or through an EMR interface.